PCHi  Fountain Awards aims to recognize and encourage leading enterprises and individuals in the industry who are constantly expanding their scientific research capabilities and developing advanced technologies, as well as to encourage the continuous innovation and development of new products and technologies in the industry. At present, the award has developed into a quite influential and authoritative annual industry ceremony.
GREAF's Urbluray MS (anti-blue ray) and new product Hairdian AP (anti-hair loss) both won the new Fountain Awards at PCHi 2021.
Urbluray MS is a fully restorative ingredient extracted from Medicago sativa. It can not only defense against blue light, but also repair the skin damage caused by blue light and UV.
Hairdian AP is a natural plant material developed for hair loss. The bioactive ingredients are extracted from Latycladus orientalis, Zingiber officinale, Trifolium pratense and Artemisia argyi. It focuses on the regulation of hair follicle cycle and could effectively reduce hair loss via promoting autophagy of dermal papilla cells (DPCs) and up-regulating the expression of some cell growth factors.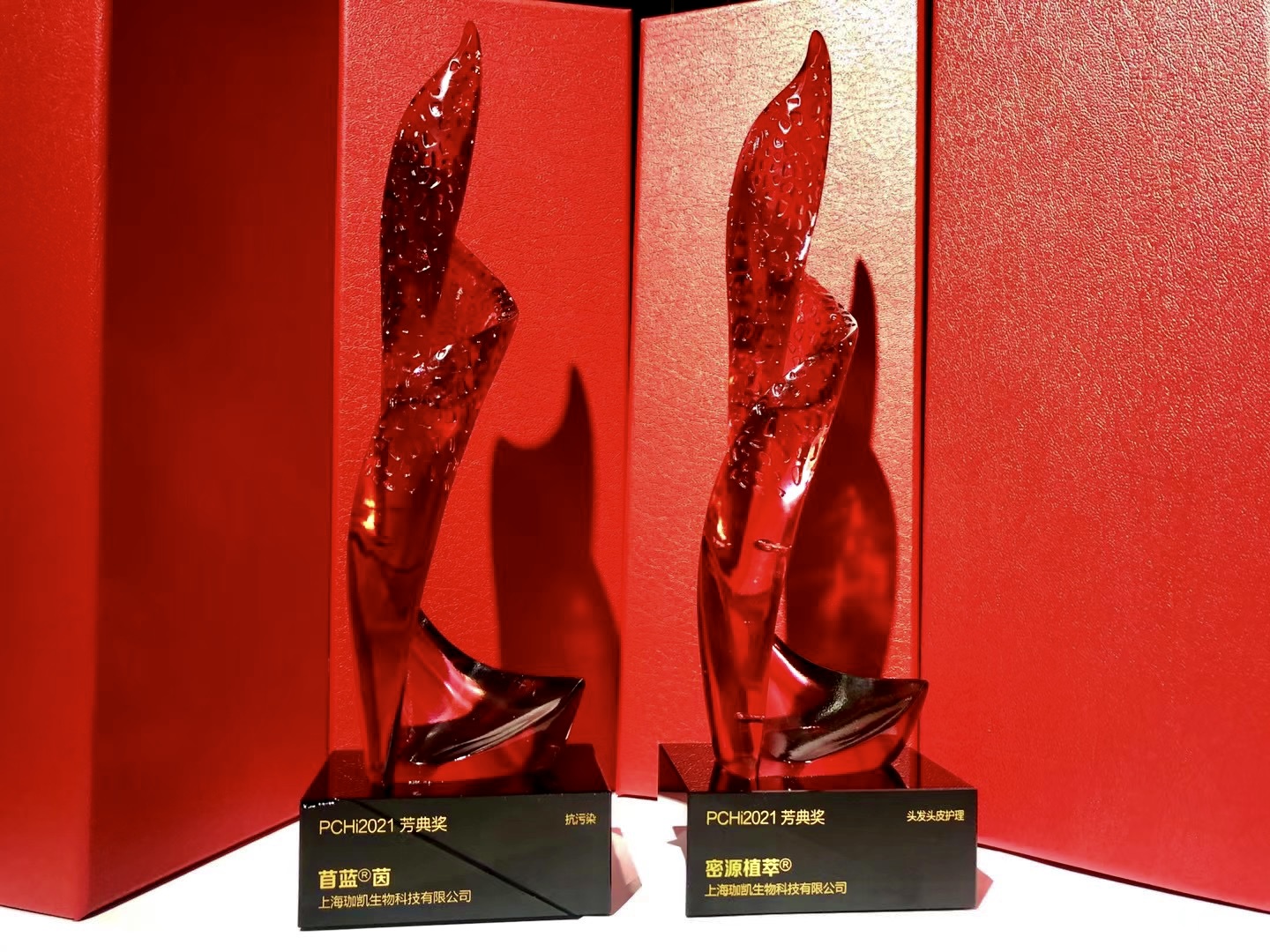 ---
Post time: Mar-14-2021