GREAT NEWS! Urbluray MS (anti-blue light) and Hairdian AP (anti-hair loss) from GREAF (a JAKA Group Company) have also been approved with COSMOS-standard on July 6th, 2021, following the three anti-irritation products: Calmnerv CR, Comthing SGS, Phytobaby CAP.
Urbluray MS is a fully restorative ingredient extracted from Medicago sativa. It can not only defense against blue light, but also repair the skin damage caused by blue light and UV. 
•Photo-protection 
Protect skin from sunlight, computer screen and LED light by specific absorption of blue light with the wavelength of 400-500nm
•Light damage repairing 
Clinically repair skin damage by up to 86%
Scavenge free radicals and inhibit ROS production
Hairdian AP is a natural plant material developed for hair loss. The bioactive ingredients are extracted from Latycladus orientalis, Zingiber officinale, Trifolium pratense and Artemisia argyi using two innovative techniques named ultrasonic-assisted semi bionic extraction and thermal infiltration integrated extraction.
•Inhibit Hair Loss
•Regulate sebum secretion
•Promote autophagy of DPCs (dermal papilla cells)
•Accelerate synthesis of Collagen XVII
•Up-regulate the expression of cell growth factors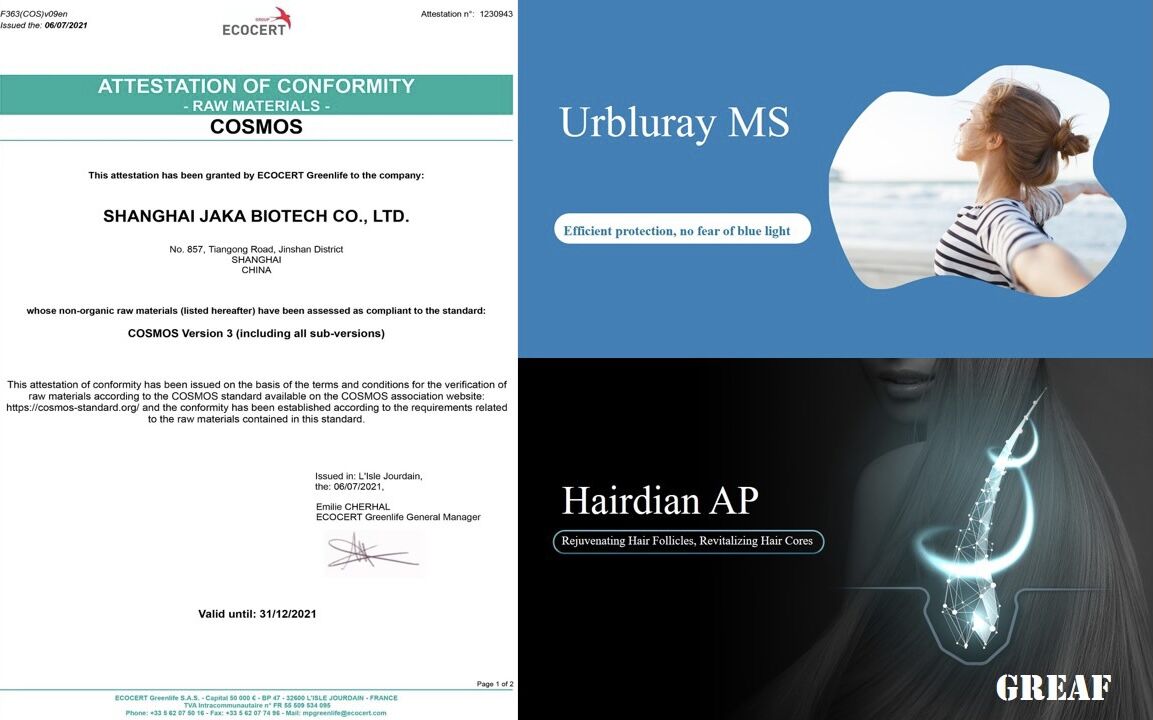 ---
Post time: Jul-08-2021