GREAF (under JAKA Group) are glad to share with you that following Calmnerv CR, our two more products Comthing SGS and Phytobaby CAP have been approved with COSMOS-standard on May 12th, 2021.
Calmnerv CR is a natural ingredient for anti-nerve hyperactivation which helps to relieve the skin discomforts such as stinging, itching, and burning. It is extracted from Citrus reticulata with patented technology.
• Strengthen skin tolerance
• Inhibit the activation of TRPV1
• Relieve skin discomforts caused by retinol, lactic acid, phenoxyethanol, capsaicin, etc.
Comthing SGS is a brand-new anti-irritation active ingredient. It can effectively inhibit the synthesis of inflammatory factors, block its pathway, and thus relieve the symptoms of fever, redness, swelling, etc.
•Inhibit the synthesis and function of inflammation factors, effectively soothe skin
•Reduce the permeability of blood vessel, alleviate inflammation symptoms such as redness, fever, swelling
•Contain many antioxidative components, can powerfully resist oxidation
Phytobaby is a novel, safe and natural active ingredient. It protects baby skin during initial, transmission and effect phase of ECZEMA.
•Relieve symptoms of redness, swelling and itching
•Strengthen baby's skin barrier
•Relieve adult's atopic dermatitis
•100% natural and safe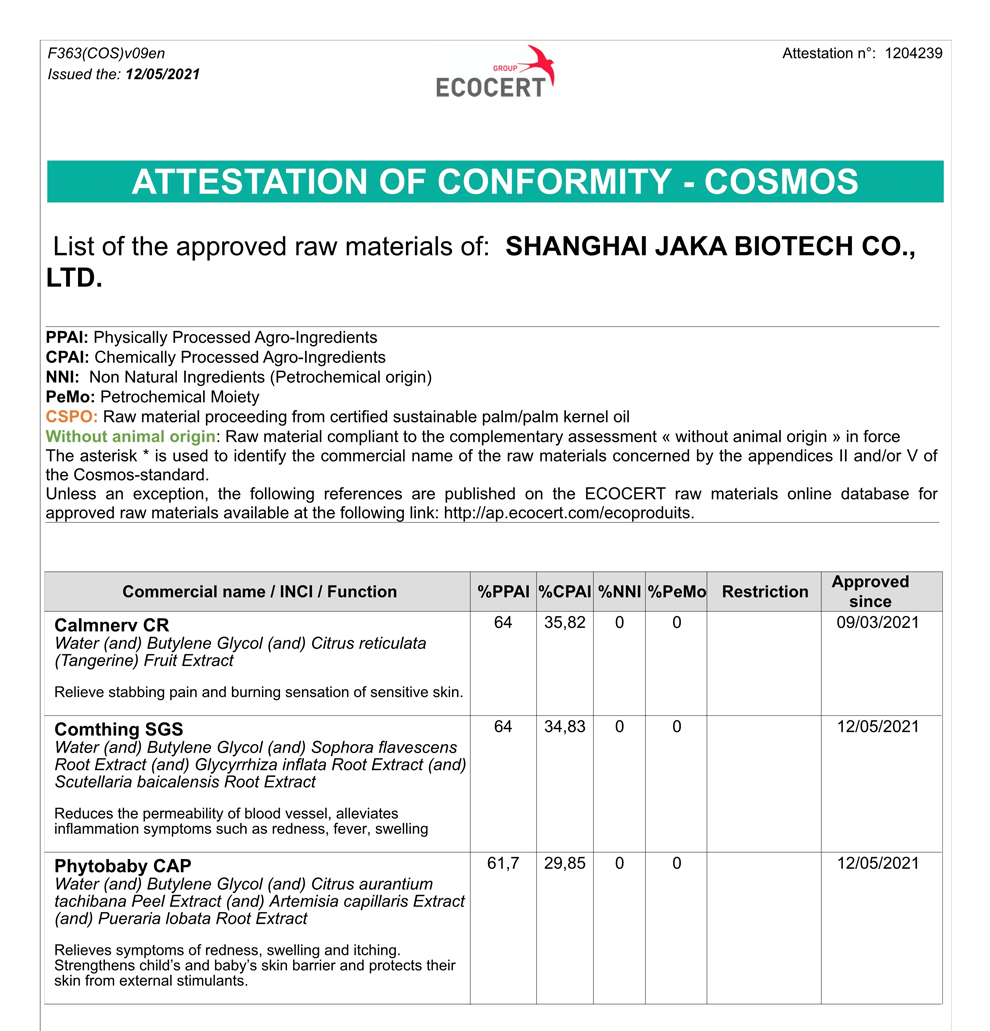 ---
Post time: May-13-2021